Three bedroom apartment on Žabljak - Sale - Structure 3.0 - Trosobni - ID 3019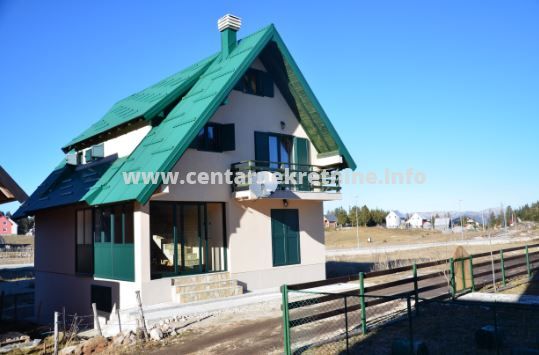 Price: 98.000 €
Type
m2
Number of rooms
Bedrooms
Bathrooms
Energy class
Category
City
Municipality
Location
Toilet
Flat for sale in Zabljak near ski resort Javorovaca, area of 98 sqm. The apartment is three-bedroom and is located on the first floor of the house with a separate list of real estate and part of the land. The building is made of hard construction, furnished, with central heating on electricity, optionally also on solid fuels because it has fireplace wood stove.
The furniture is handmade and the apartment is fully equipped. There are 6 basic beds in total, the kitchen has a small fridge and a dishwasher, in the attic there are two rooms and a little wc, two terraces, one of which looks at the ski area from the living room, the other from the dining room looks at the city.
The price of this furnished apartment is 98,000 euros.
Send: VIS Centar doo Podgorica